As an independent film writer he wrote about 29 films He established his own film production company "Sagar Art Corporation" in 1950. His first production was "MEHMAAN", which was written, directed & produced by him . Later his group of companies produced over 25 motion pictures till 1984 with over 15 of them being big box-office bonanzas, some of them having crossed 75 weeks theatrically, and some have become evergreen hits in the annals of Indian cinema. The block busters included  Silver jubilees – six in a row:
Entry of a Giant Film Maker into the Small Screen Pioneer of Indian Television Industry
In Mid 70's, Dr. Ramanand Sagar and his sons while shooting for "Charas" in France, visited a French home and the whole family watched television together.
As a visionary man, he foresaw that TV will ultimately surpass the big screen.The realization that it was the right medium that brought families together to watch respectable programs, He along with his sons took the biggest stride in TV history which gave them international recognition.
A thought process born in 1975, finally saw the light of the day in 1985. The Sagar Group were the first to enter into TV software production & created some of the most memorable programs in Indian Television.
The futuristic approach and vision of Dr. Ramanand Sagar led the Sagar Group of companies to become one of the pioneers in India's media production industry.
Starting with the megahit TV serial "Vikram & Betaal", and followed by fairy tales of "Dada Dadi Ki Kahaniyan", Sagar Group – in a  period of just 15 years have logged over 2,000 Hours of super hit Television software, including the blockbusters "RAMAYAN", "SHRI KRISHNA", "ALIF LAILA", "JAI GANGA MAIYA", "ANKHEN" "SAI BABA" which was his last show before he left his body.
Press Comments – Ramayan
On its launching in 1987, Prime Minister of India Shri RAJIV GANDHI said that
"… the  'RAMAYAN' has stirred the imaginations of millions of viewers. It has imbibed the great  Indian culture, tradition and moral values specially in the young …"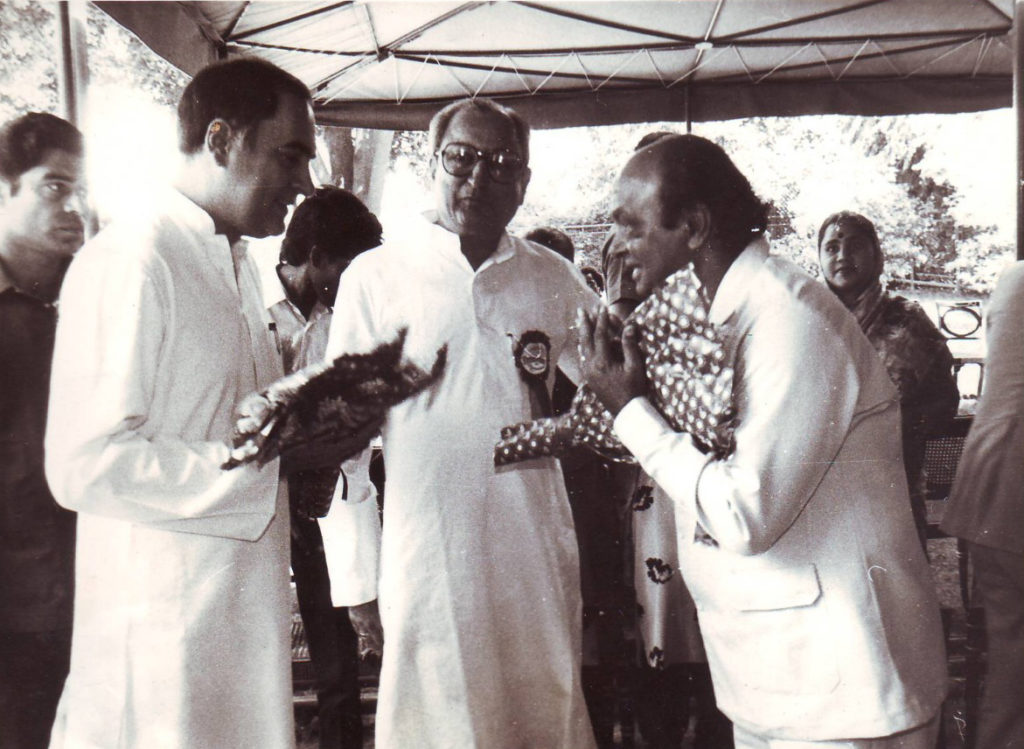 Former President of India SHANKAR DAYAL SHARMA said
"… the ideals and life style in the epic 'RAMAYAN' are valid for humanity forever…"
THE WALL STREET JOURNAL – N.Y. (front  page) – "…'RAMAYAN' was  so popular even with non-Hindus, that some Christian Churches rescheduled Sunday services so that parishioners wouldn't miss it…"
CNN –  "… 3200 Year old Indian epic -'RAMAYAN' – streets became deserted as Indians abandoned work and chores to watch the adventure of Lord Rama…"
THE TIMES – London –  "…'RAMAYAN' is India's most successful television serial, watched weekly by an estimated 40 million people…"
A book titled 'NO FULL STOPS IN INDIA' – by Mark Tully – BBC Correspondent –  devoted one complete chapter with 27 pages  to Ramanand Sagar's 'RAMAYAN' and its unbelievable  popularity.
5 VOLUMES OF RAMAYAN were translated in Japanese language for OSAKA University of Foreign studies and taught by Prof. Tomio Mizokami  to Japanese student in OSAKA University.
THE TIMES OF INDIA  wrote – "…'RAMAYAN' is the Biggest Block Buster in the History of Indian Television …"
INDIA TODAY wrote – "…'RAMAYAN' is a Divine Sensation…"
NELSON Ratings – "…'RAMAYAN' generated significant Nelson rating when telecast on "Eye on Asia" in New York…"
Voice Over
'RAMAYAN' has been read in countless tongues, written and televised in myriad languages. It has found a home in simple villages and sophisticated cities all over the  world. Since its telecast in Eightes 'RAMAYAN' has been hailed as a MODERN DAY MIRACLE. The media also hailed its director Ramanand Sagar, as modern day TULSIDAS and VALMIKI. Shobha Yatras and victory processions were held all over India to felicitate the man who made 'RAMAYAN' a miracle, who brought 'RAMAYAN' to every home. These processions these Shobha  Yatras, these Honours and Awards were an everyday affair after the telecast of 'RAMAYAN'.
Filmography – Ramanand Sagar
1949  – Raj Kapoor's BARSAAT (The Rain) – (Writer)
1950 – BIRTH OF SAGAR ARTS with MEHMAAN (The Guest)– (Producer Director & Writer)
Starring Nimmi, Premnath, Sajjan and Poornima
1950 – BADI BAHU (The Daughter-in-Law) – (Writer)
Best story Award Mussoorie Film Festival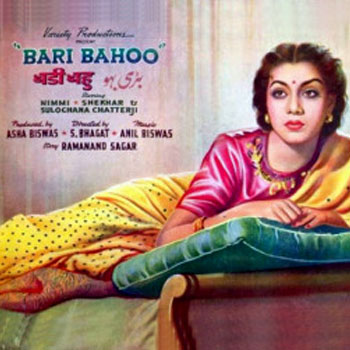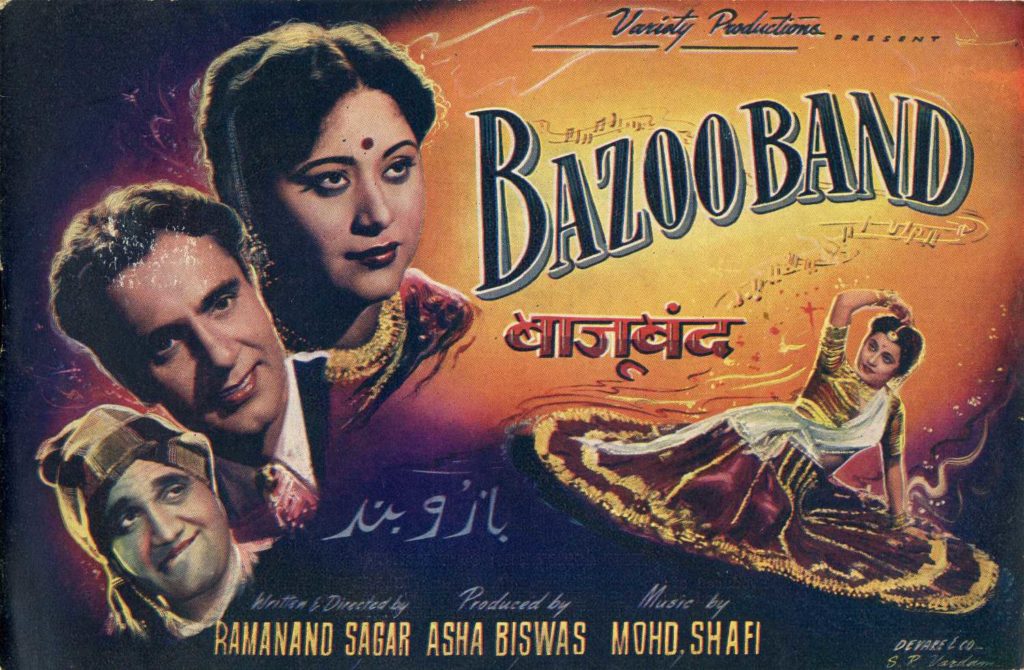 1951 –BAZOOBAND ( The Armlet) – Producer – Director & Writer)
Starring Balraj Sahni
1951 – JAAN PEHCHAN (Acquaintance) – (Writer)
1951 – POONAM (Moon Light –Writer )
1952 – SHIN SHINAKI BOOBLA BOO – (Writer)
1953 – SANGDIL (Stone Hearted) –(Writer)
Starring DilipKumar and Madhubala
1953 – SHAGUFA (The Bloom) –(Writer)
1954 – ILZAAM (Accusation) – (Writer)
1954 – DIDI (The Sister) – (Writer)
1955 – RUKHSANA (Princess Rukhsana) – (Writer)
1955 – INSANIYAT (Humanity) – (Writer)
Starring Dilip Kumar, Dev Anand and  Bina Rai
1956 – RAJTILAK (The Coronation) –(Writer)
1957 – PAIGHAM (The Message) – (Writer)
Starring Dilip Kumar, Raaj Kumar, Vijayanti Mala.
"Film Fare  Award" – Best Dialogue Award presented by President of Egypt Abdul Gamel Nasser
1958 – RAJ KUMAR (The Prince) –(Writer )
Starring Shammi Kapoor and Sadhana.
1958 – KOHINOOR – (Writer)
Starring  Dilip Kumar and Meena Kumari.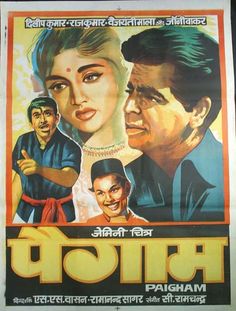 Thus Began The Golden Period of his Film Career and of Sagar Arts
 GHUNGHAAT (The Veil)
(Producer, Director & Writer–financed by Gemini)
Received Film Fare Award – best Actress
Starring Bina Rai, Bharat Bhushan, Pradeep Kumar and Asha Parekh
Remembered for evergreen canvas & melodious music. A big super duper hit .
ZINDAGI (Life)
(Producer, Director & Writer – financed by Gemini)
Starring Rajendra Kumar, Vyjantimala and Raaj Kumar. The biggest block buster ever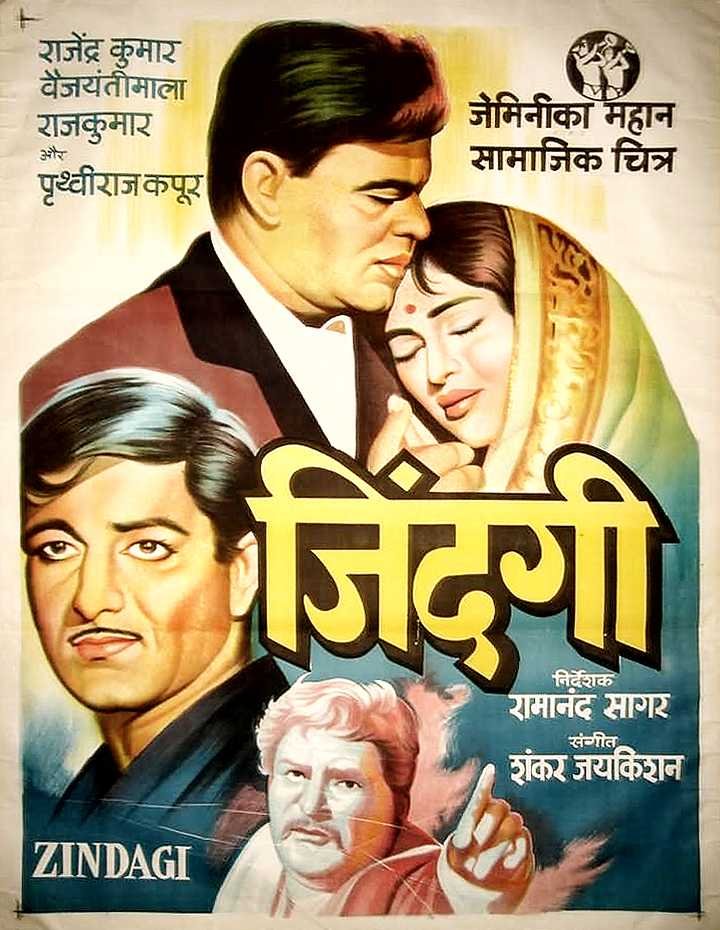 ARZOO – (The desire)
(Producer, Director & Writer)
Winner of 25 awards
Silver jubilee at over 16 cities
100 days at over 12 stations
All time records 42 Stations
Starring super hit pair Rajendra Kumar and Sadhana
Official Indian entry at the Sydney Film Festival
Indian Film Festival at Moscow
Best story award -'Tashkant Film Festival'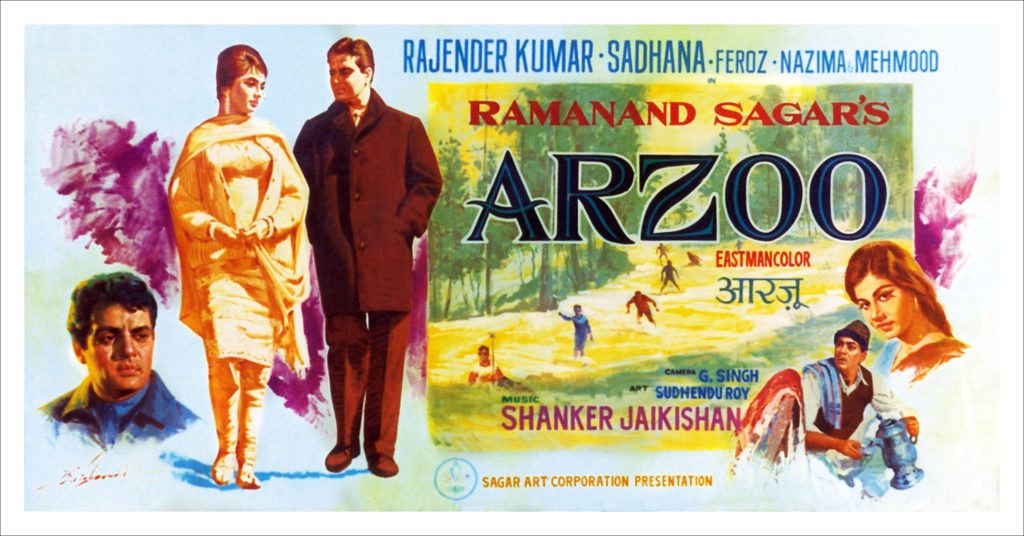 ANKHEN (The Eyes)
(Producer, Director & Writer ) 
Celebrated Diamond jubilee
Starring  Dharmendra, Mala Sinha and Kum Kum
Shown  at Indian Film Festival Moscow
Winner OF 20 awards including – two Film Fare Awards – Best Director & Best Cinematographer
All time records 50 Stations
Celebrated Silver jubilee at over 12 stations
100 days at over 25 stations
Shot in Japan, Middle East, Hong Kong, etc.
GEET (The Song) 
(Producer, Director & Writer )
Winner of 10 Awards
Starring the hit pair Rajendra Kumar and Mala Sinha
All time record 52 stations
Celebrated Silver jubilees at 8 Stations
100 days at 12 Stations
LALKAR (The Challenge)
(Producer, Director & Writer)
Mega Silver jubilee hit
Starring Rajendra Kumar, Mala Sinha, Dharmendra, Kum Kum & Dara Singh
Winner of over 10 awards for cinematography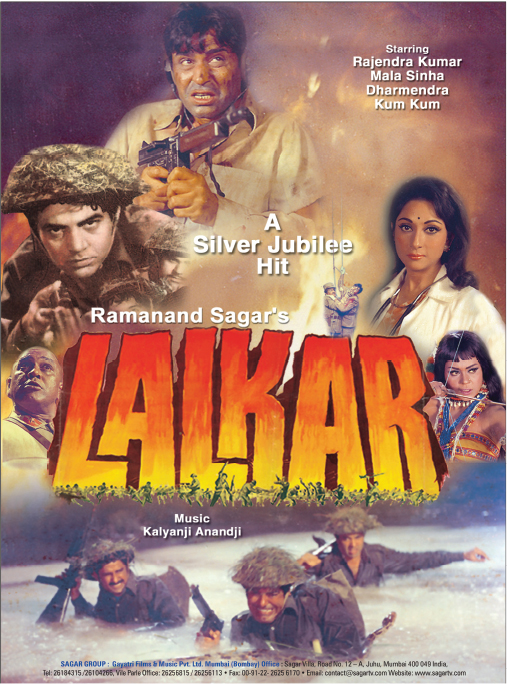 JALTE BADAN (Sizzling Bodies)
(Producer, Director & Writer) 
Over 5 Awards for Best Cinematography – including Andra Pradesh Film Journalists Asso. Award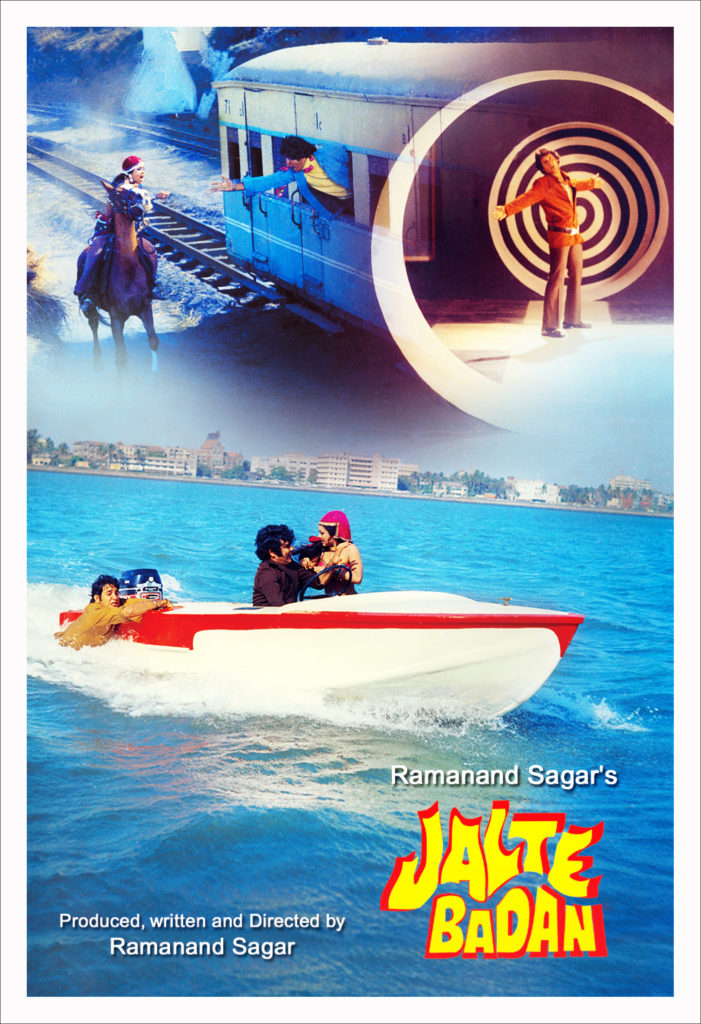 HAMRAHI
(A Ramanand Sagar presentation – Director – Anand Sagar)
A Silver juilee hit.
Starring Randhir Kapoor, Tanuja  and Khestho Mukerjee
Winner of over 25 awards including 12 awards for Best – Comedian Khestho Mukerjee and 4 awards for best cinematography
CHARAS (The Dope Peddlers)
(Producer, Director & Writer)
Starring Dharmendra  and Hema Malini
Hottest Silver jubilee hit
Box office record at over 75 Theaters at over 40 cities
100 days at over 30 stations.
Shot all over Europe including Switzerland, Italy, France, Malta etc.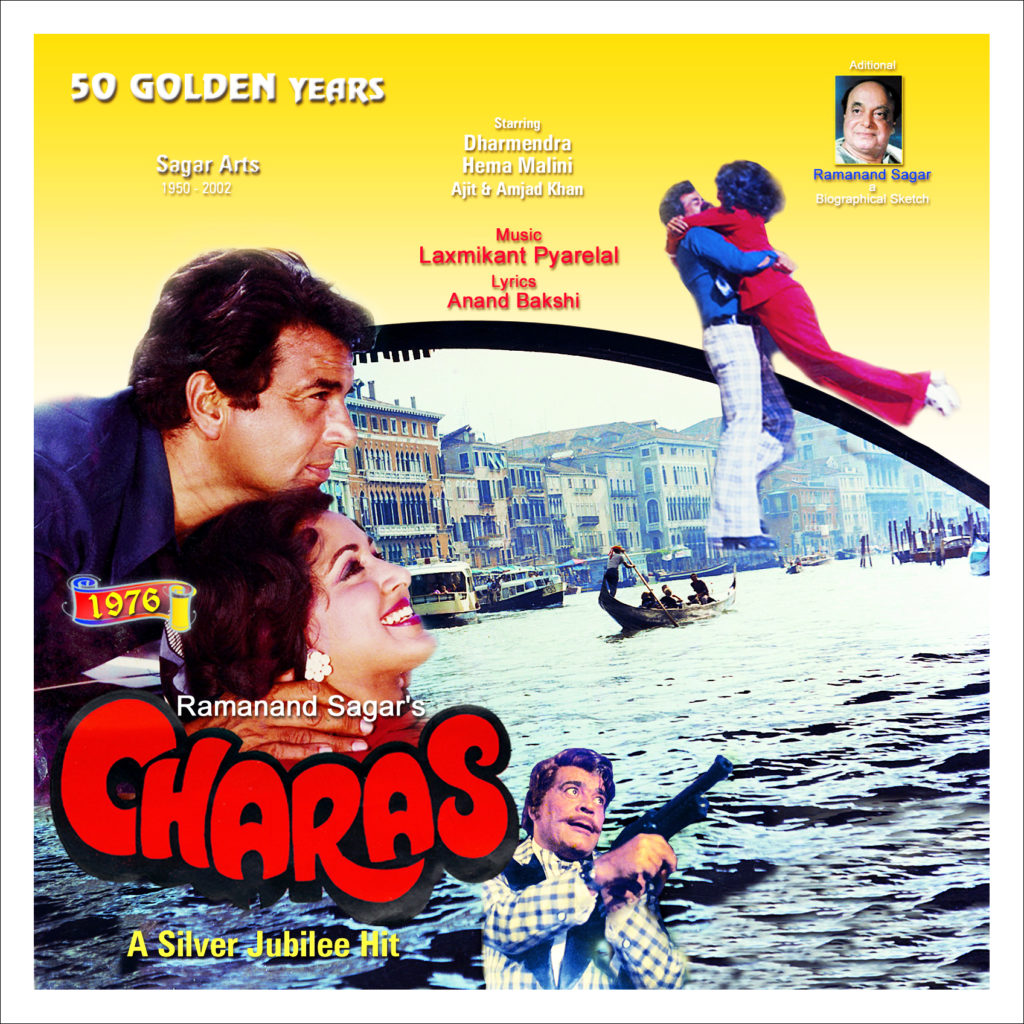 PREM BANDHAN (Bondages of Love)
(Director)
Starring  Rajesh Khanna, Rekha and Moushami Chatterjee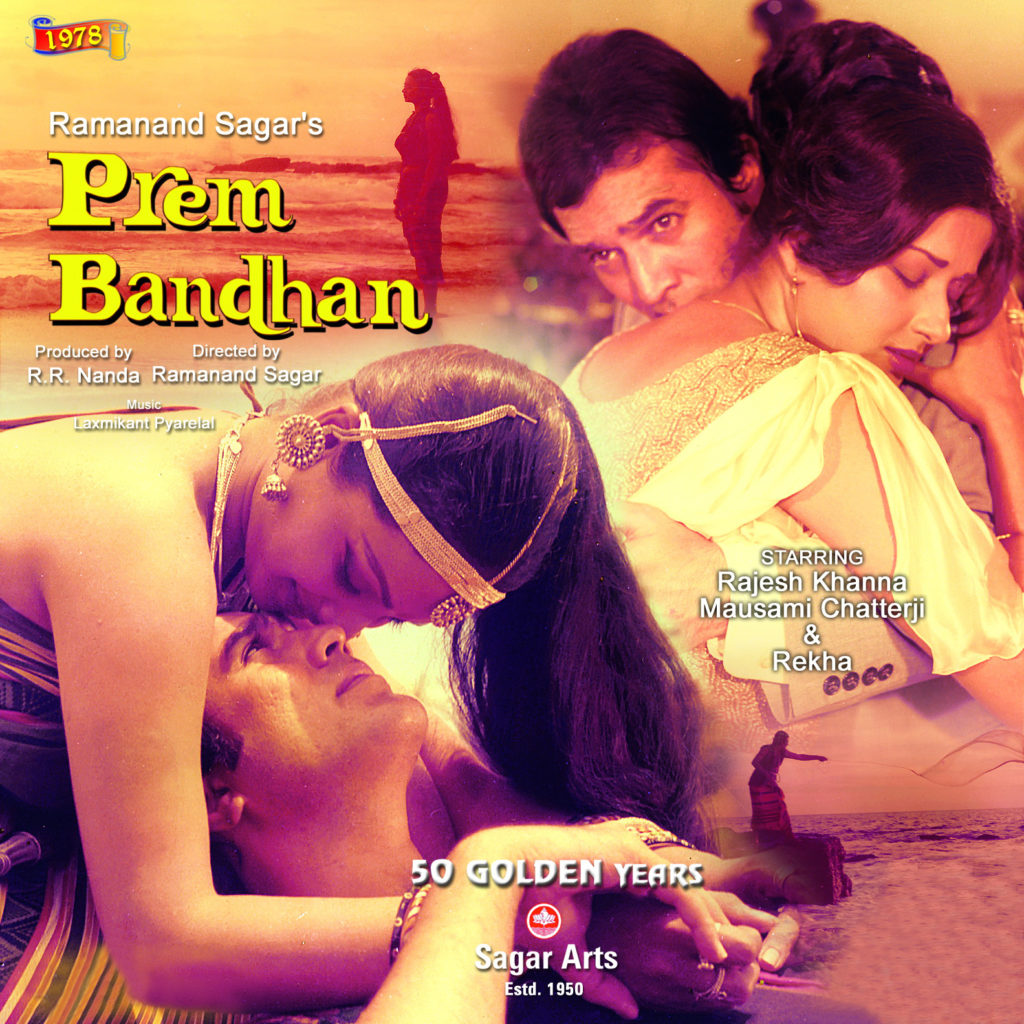 RAM BHAROSE
(A Ramanand Sagar presentation – Director – Anand Sagar)
Starring  Randhir Kapoor, Rekha, Amjad Khan and Dara Singh.
A Silver Jubliee Hit.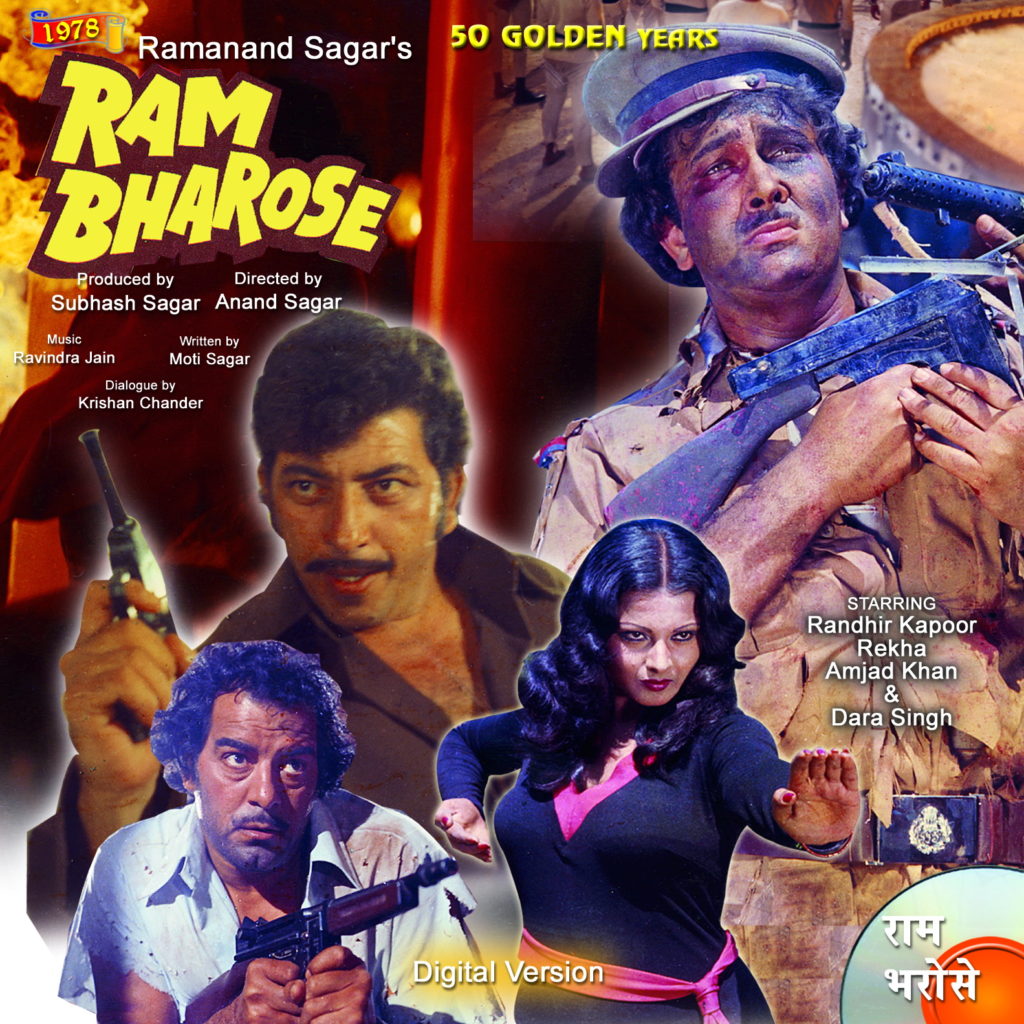 HUM TERE ASHIQ HAIN 
(A Ramanand Sagar presentation – Director – Prem Sagar)
Starring Jitendra, Hema Malini, Dr. Sri Ram Lagoo and Amjad Khan
PYAARA DUSHMAN 
(A Ramanand Sagar presentation – Director – Anand Sagar)
A Silver Jubilee Hit
Gold Disc for Super hit song – Hari Om Hari…
 ARMAAN
(A Ramanand Sagar presentation – Director – Anand Sagar)
Starring  Raj Babbar, Ranjita, Deepak Parashar and Shammi Kapoor
Gold Disc for Super hit song – Ramba Ho… Samba Ho…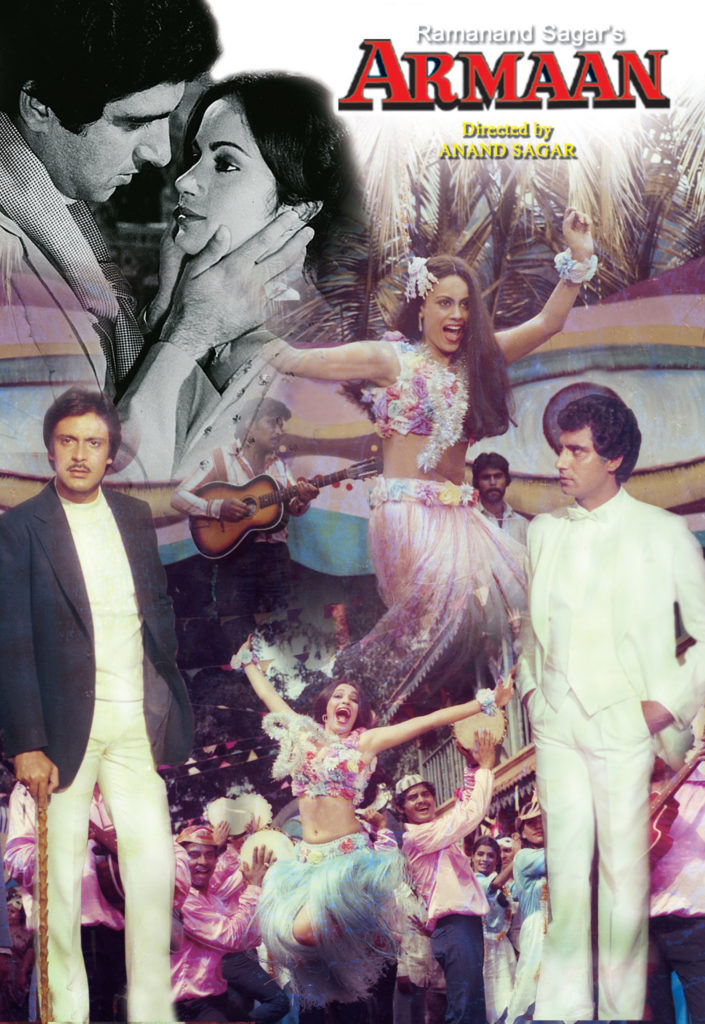 BAGHAVAT (The Rebellion) 
(Producer, Director & Writer)
Starring  Dharmendra, Hema Malini and Reena Roy.
A Silver Jubilee block buster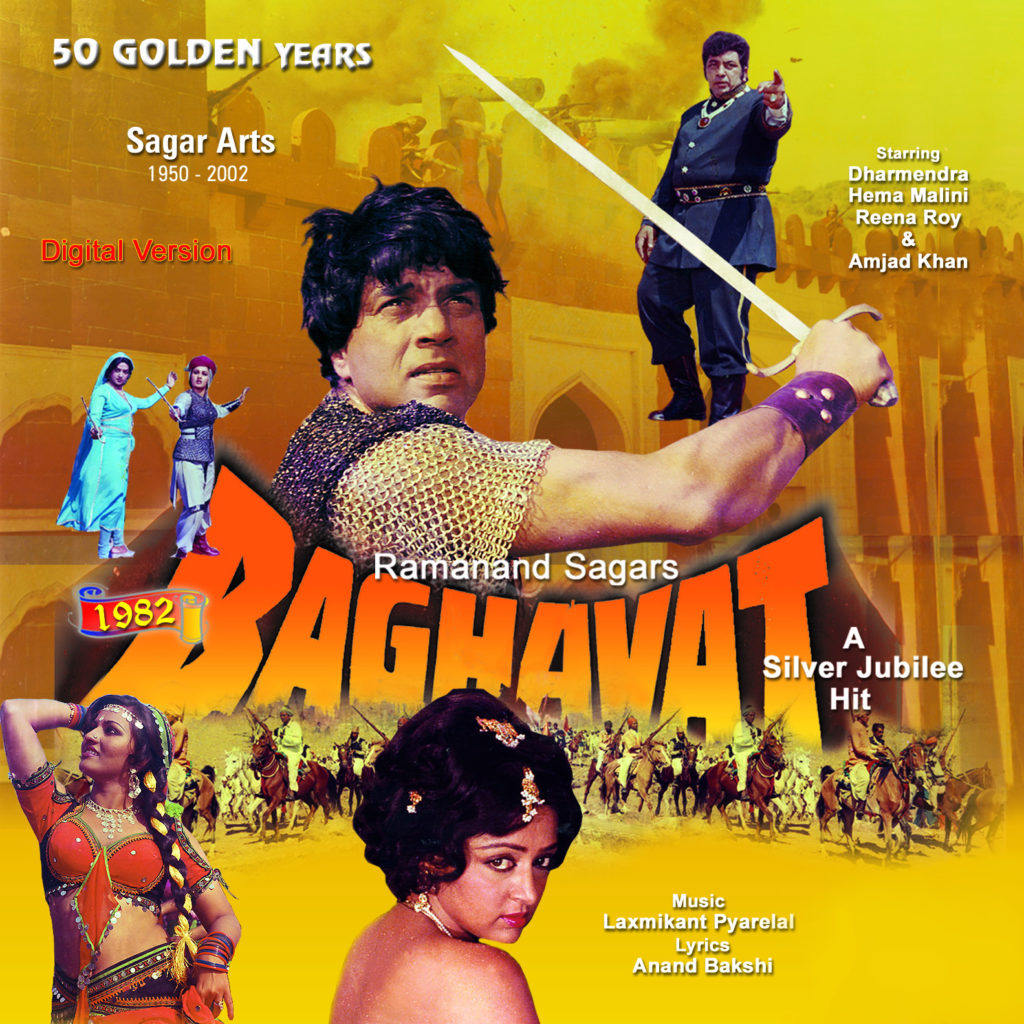 ROMANCE
( Producer, Director & Writer )
Starring  Kumar Gaurav, Poonam Dhillon and Shammi Kapoor
Shot all over in U.K. including lake district – Newcastle upon Tyne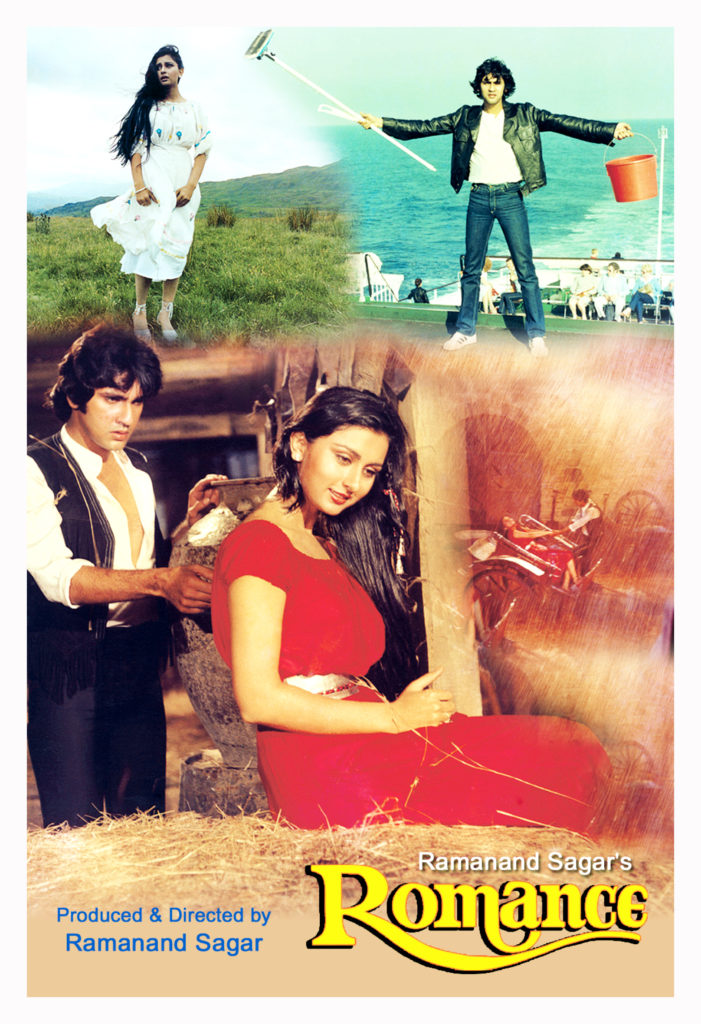 BAADAL
(A Ramanand Sagar presentation – Director – Anand Sagar)
Starring  Mithun Chakravarthy, Poonam Dhillion and Shammi Kapoor
–
 SALMA
(Producer & Director )
Starring Raj Babbar,  Salma Agha and Farooq Sheikh